Our Clients Include: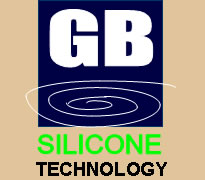 About Improve My Process
Originally established in 2008 to guide and assist businesses in achieving Operational Excellence via the use of Lean and Six Sigma strategies, Leadership training, Employee mentoring and Practical improvement project facilitation.

Improve My Process is based in the North west of the UK, and has been set up to support business process improvement in small and medium sized businesses (SME) in the UK and Worldwide. This website was established by Steve Honour, Principle Consultant for Improve My Process. Steve is an energetic and innovative leader, a Lean Manufacturing Specialist, Six Sigma Black Belt and MBA graduate who combines operational experience with academic knowledge to achieve outstanding results. A people person with excellent communication skills with the ability to relate and communicate at all levels.

Market Leading Business Support Services
Our team is made up of highly experienced operations professionals, who have worked for over thirty years in senior management and Operational line-management roles.
We are not like any other business improvement service. Our business model is based on building long lasting relationships with our customers so that we can fully support them in their quest to achieve excellence in service and operations through people in teams .
Market Leading Business Support Services

We are at the forefront of lean six sigma service and are constantly improving and adapting our approach, methodology and tools.. We have unique experience in designing, applying and implementing Lean Six Sigma in highly complex service & manufacturing environments where a "lean six sigma" approach is appropriate.

Associate Consultant Nick Rose

With in excess of 30 years Operational and Senior Management experience Nick can bring a wealth of experience to any organisation.

Identifying areas of improvement and providing solutions tailored to suit all audiences.
Nick's skills are based on lean methodologies and he utilises these in association with the skill set and goals of the business to provide stable platforms for improvement.